"The details are not the details.
They make the design."
–Charles Eames
The most crucial detail in every project is the relationship with our clients. We choose our clients, just as they choose us. This ensures every project is a success - clients are proud of their new logo, print piece or website, and we are proud to showcase the work we've created with them.
What They Say...

COPE 378
… I have never worked with someone whose professionalism, attention to detail, exemplary product and immaculate presentation has exceeded Ms. Benson's.
-Mike Bruce

Kamloops Symphony Orchestra
…she has great instincts and a very perceptive approach that allows her to deliver exactly what we were looking for.  
-Kathy Humphreys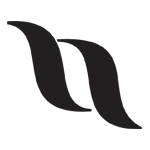 Back on Track - Canadian Division
…They have met our target goals and pushed past our expectations in response to the final product…A company we are proud to work with, and recommend highly to anyone.
-Tobi McLeod

Culture Care Landscaping
…It is with great pleasure that I write this recommendation letter … with one hundred percent satisfaction with the services and processes rendered
-Brent Bylsma
Awards
2012 ILCA General Excellence in Publications:
 for Local Voice COPE 378 Magazine VIEW MAGAZINE >
2010 GOLD Keystone Award: Best Marketing of Website
2010 SILVER Tommie Award: Best Marketing of Website
2011 GOLD Keystone Award: Best Print Marketing 
2009 HERMES Award: Print Brochure Marketing