A tried and trusted plan
Meeting deadlines is crucial. All large projects and websites start with a work-back schedule that meets the target launch or press dates.
From the initial meeting, we gather the criteria and components to start your project. First comps or proofs are typically done in a one-on-one meeting with subsequent proofs via email. Final proofs to completion follow.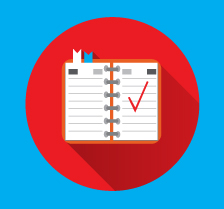 Hi Kristina! THANK YOU FOR EVERYTHING!!!! … I absolutely appreciate everything that you did to get us the newsletter in time."
CLIENT: Sarah Jules – First Nations Tax Commission
Estimates
We always tell new clients that picking a designer is like picking a good bottle of wine, or a stylist. You have to choose one that you like and works with you. A designer who provides the style of design you are seeking is important, but it's not the only criteria you should be looking for. Clear client communication is one of our major goals. This ensures a good foundation for a solid, long-term designer-client relationship.
We understand how important it is to work within the budgets of our clients. We provide clear quotes and estimates up front prior to starting any work. We will never blindside you with hidden or unexpected fees.
Contact us today to discuss your upcoming print or website design project - 250.572.7974
Dansk means Danish
A traditional Scandinavian viking ship is characterized in the logo. While Danish are known for their clean and very distinct style of design - it was fitting to convey these representative traditions.
Our Values
Respect
A great working partnership is based on respect.

Valued Opinions
Communication is key and all opinions are valued.

Trust The Process
Sometimes, the design process doesn't follow a straight line.

Love The Work
I love my work and I choose clients I love to work with.